How to Update Your Contact Preferences
To enhance your BoyleSports experience and stay informed about our ongoing and exclusive promotional offers, we encourage you to keep your contact preferences up to date. You can find detailed information about these offers on our promotions page (https://www.boylesports.com/promotions) insert link.
To receive timely updates on these offers, simply opt-in to receive marketing communications. You can easily update your preferences by following these steps:
Step 1:
Click on your account balance located at the top right of the screen.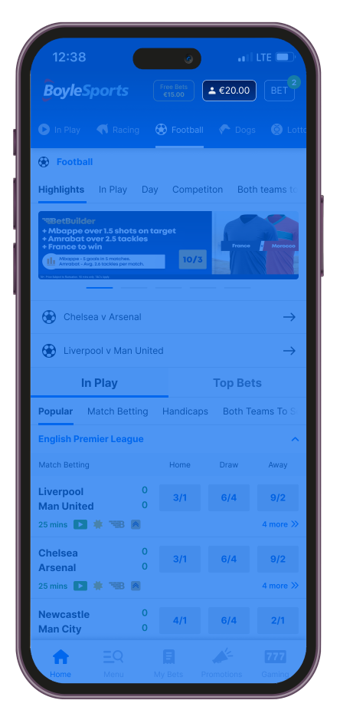 Step 2:
Go to Account Settings and choose Contact Preferences. From there, you can select your preferred method of contact and save your updated settings.
Stay connected and make the most of your BoyleSports experience by keeping your contact preferences current.