How to Receive Bonuses?
To make the most of your BoylesCasino Experience, it is advisable to keep up to date with our ongoing and exclusive promotional offers, full details of which can be found on our promotions page.

To receive information on these offers directly, as they go live, you simply need to opt in to receive marketing communications. This can be updated via the 'Contact Preferences' section, through 'My Account' and save the changes:







How can I tell if I have a Bonus?

If a bonus has been credited to your account, you will receive a pop up message when you open a casino game to make you aware.

See examples below: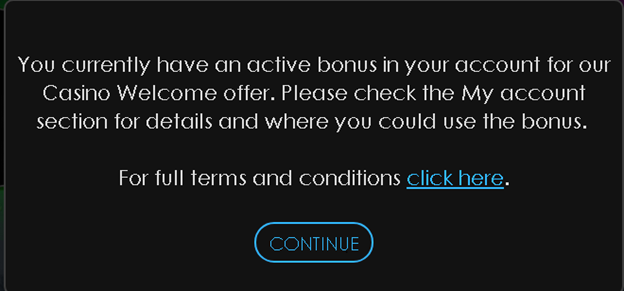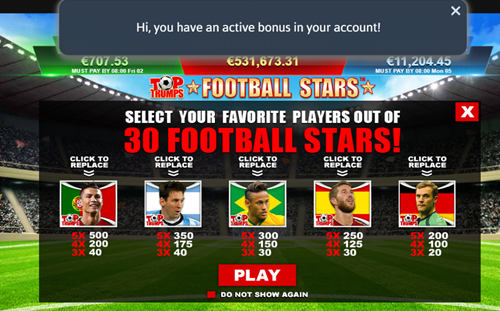 There are also instances wherein you would be required to accept or decline a bonus on your account - This would be the case for all 'Pre-Wager Bonuses'. See example below: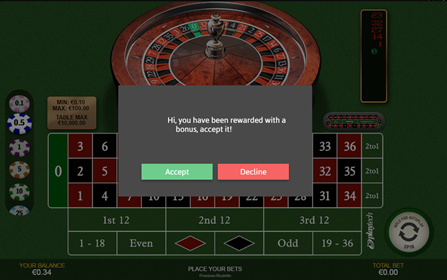 You can also check for bonuses by going through the 'My Account' section of your casino account.

On Desktop, simply open any game and click on 'Cashier'. You then need to select 'My Account' and 'Bonuses'.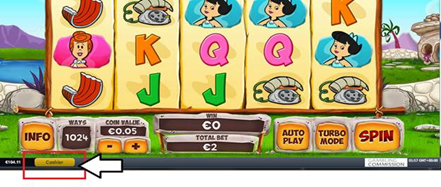 On Mobile, simply open any game and click on 'Deposit'. You then need to select 'My Account' and 'Bonuses'.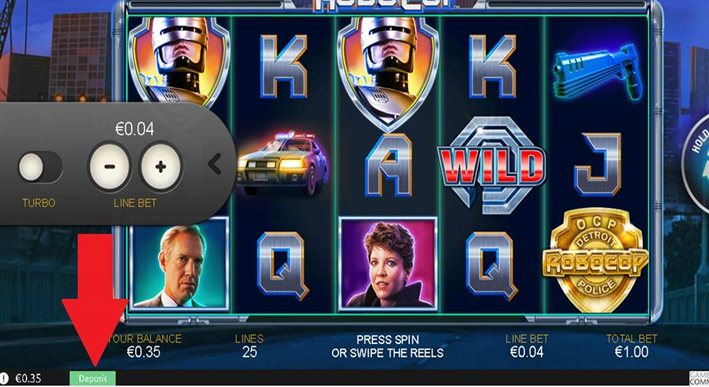 What is a Pre Wager Bonus?

Pre-wager bonuses give you the chance to play with your bonus straight away! Once you've accepted the Terms and Conditions of the promotion your account balance will be immediately updated with your bonus funds meaning you can use them with your real cash to play even more!

Once you've accepted a bonus your balance is updated. While the bonus is active the players balance is broken down into Real Cash, Bonus and Pending Winnings. Winnings or further deposits will


1.First top up the Bonus Balance to the original awarded balance
2.Second top up the Real Cash Balance to the original balance
3.Lastly added to Pending Winnings

Stakes on games will be


1.First taken from Pending winnings (should there be funds available)
2.Secondly taken from your Cash Balance (should there be funds available)
3.Lastly taken from your Bonus balance

For example if I was a new player to BoyleSports Casino and deposited £100 to qualify for the 100% New Player Bonus, once I'd accepted the bonus my Real cash balance would be £100 and my bonus balance would be £100.

If I placed a bet on Superman II of £150, my Cash balance will now be £0 while my bonus balance will be £50.


If on this spin I won £200 my bonus balance would be updated to £100 first then my cash balance would be updated to £100 and the remaining £50 would go into pending winnings. My next stake would then come from pending winnings.

Each pre-wager bonus has a set of wagering requirements which must be met before a withdrawal is permitted, if you withdraw funds before you've completed the wagering requirement then you will forfeit any funds in either Bonus or Pending winnings.

Once the wagering requirement has been met the pending winnings and bonus funds will become real cash unless otherwise stated in the terms and conditions.

If you wish to see how your balance is broken down please select 'My Account' from the navigation menu.





Bonus Game Weightings

When completing wagering requirements for selected bonuses at BoyleSports Casino a different weighting is given to each game / game type.

If, for example, you received a bonus of £10 with a 5 X wagering requirement then you would be required to stake £50.

As Roulette games count as 20% towards the wagering requirement, should you stake £50 on Roulette this would contribute £10 towards the wagering. A player would need to stake £250 in Roulette to complete the wagering for that bonus.

Please see full breakdown below: